We have a weekly lesson study every Sabbath morning.
Please join us in person or live streaming at 10:00AM.
We have paper copies (including large print) of the quarterly lesson studies available at the church.
For a digital copy, please click on the image below to take you to the website. There are also archives of previous lesson studies available here as well as other resources.
For a digital version for your phone or tablet
Go to the App Store or Google Play by clicking on the appropriate logo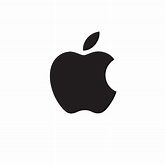 For on-line versions of the bible studies (with archives of previous studies) please check out the links below.
bible study
Tuesday evenings from 6 - 7PM, Pastor Tim hosts a bible study at the church. Everyone is welcome to deepen their experience with God and widen their understanding of His Word. Bring your Bible and bring a friend. If you wish to come virtually via Zoom: https://zoom.us/j/6946157969
There are other bible studies on other nights. Please contact us for more information.