The Book of Hebrews: Substance and Shadow
A new series from Walter Veith that is an excellent adjunct to the 2022 first quarter lesson study as he goes through the book of Hebrews chapter by chapter. Click below for the link to the YouTube site of videos.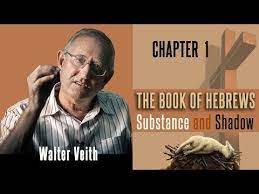 NEW 10 PART REVIVAL SERIES FROM PASTOR DOUG BATCHELOR AND AMAZING FACTS - Ran MARCH 11-19
TO WATCH ARCHIVED PROGRAMS, PLEASE CLICK ON THE IMAGE BELOW.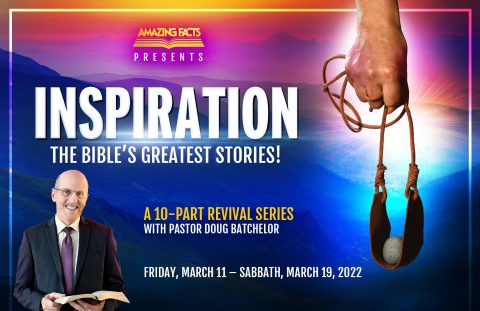 Revelation's Final Warning
A new 14 part seminar form Amazing Facts aired January 14 - 16, 2022.
Heaven's most urgent messages for us in these last days are given in seven astonishing verses found in the book of Revelation. These end-time warnings are the final alerts of danger before a cascade of catastrophic events strikes our planet.
In this first Amazing Facts Summit, Pastor Doug Batchelor and a host of inspiring speakers present the clear and urgent truths of the three angels' messages of Revelation 14.
Click below to watched archived presentations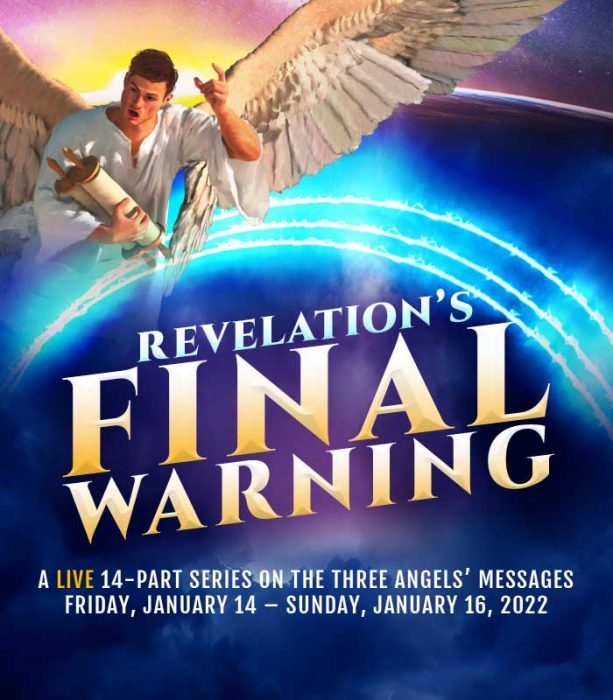 Holy Spirit Ministries

Lucas Jurek presented a four-part seminar on the Holy Spirit titled Reformed and Transformed by Love. If you missed any of it, click on the LIVE-STREAMING on the Home Page to go to the Church YouTube site to watch the archived videos form December 3rd and 4th. Please click on the image below for more free resources.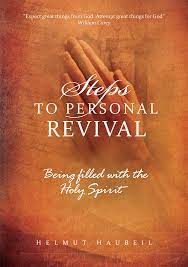 America's 11th Hour
Scott Ritsema will begin his fascinating series America's 11th Hour: 400 Years of Providence and Prophecy. The four-part America's 11th Hour ran November 26 & 27th. Be sure to watch this FREE event with a friend—and learn how the rise and fall of America were prophesied in the Bible. click on the link below to watch.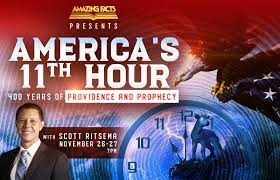 Panorama of Prophecy
Pastor Doug Batchelor and Amazing Facts is presenting another series ran October 15 - November 13th. for archived videos, study guides, and more information, Click below: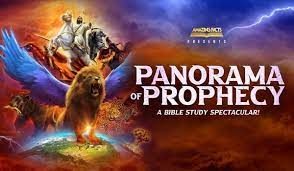 Revelation Today: The Great Reset
A new 4 week series from It Is Written with Pastor John Bradshaw. ran October 8th though November 6. Click on the link for more information and to register. Once registered, you can  watch archived videos as well as download free resources at the same site.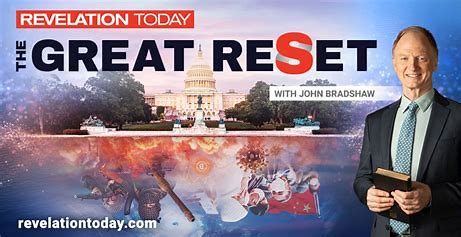 Connect
A series from It Is Written and Pastor John Bradshaw was on prayer.  Archived videos are available on YouTube at: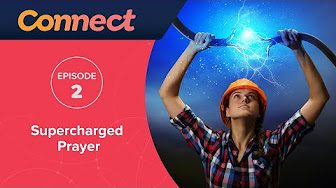 Amazing sanctuary
A 14-part series on the Sanctuary
Presented by Amazing Facts and Secrets Unsealed Ministries. The Sanctuary is one of the core themes in the bible, a pillar of Adventism and often poorly understood. See how Christ is at the center of the Sanctuary and the plan of Salvation. It is vital to understanding our beliefs and even more so as we see the events in the world around us.
To watch the recorded seminar, click on the picture below
Go to the website. At the website, look for the box where it says "watch again", and click on the arrow. All 14 episodes are available but come up with the most recent one first (reverse order). You can scroll through them to see them all.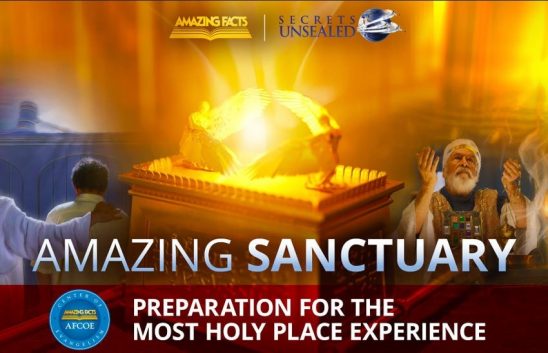 7 deadly myths
Are we as Christians susceptible to deceptions in our beliefs?
A ten-part series presented by Pastor Scott Ritsema shows us the issues facing the current christian world. For archived episodes click on the link below and click on Watch again.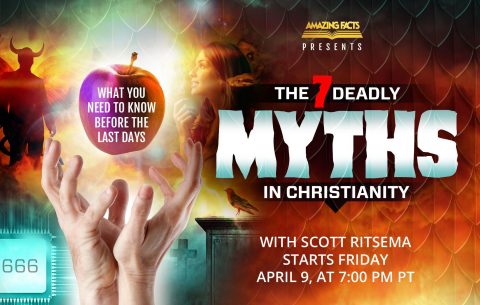 Revelation Now!
Amazing facts prophecy seminar - archived episodes are available to view. PREVIOUS EPISODES HERE 
​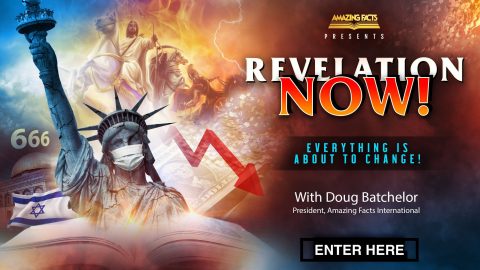 ​
DECODING THE BIBLE'S GREATEST PROPHECIES
TOUCHED ON BIBLE STUDY TOPICS SUCH AS: 
IS CORONAVIRUS A SIGN OF THE END TIMES? 

IS IT ONE OF THE LAST PLAGUES? 

HAVE WE MISSED THE RAPTURE? 

WHY LEARN AND UNDERSTAND BIBLE PROPHECY? 

WHAT IS THE MARK OF THE BEAST? 

WHAT PART DOES AMERICA PLAY IN END TIME PROPHECY? 

WHAT HAPPENS WHEN YOU DIE? 

AND MORE.....
No limits - a life of p0wer
a series on revival for your Christian life for 2021 - from It is written -  with pastor John bradshaw - archived to watch - click on the link below

Answers in prophecy
a series from It Is Written with Pastor John Bradshaw
Five good reasons
An excellent series by Pastor David Asscherick if you have questions about God and Christianity

THE end
a four part series by Ty Gibson that helps explain where the world is now from Revelation 13